Strategy Workshop of RosAlInt has started off
25.11.21
On 24 November 2021, the two-day strategy workshop for the development of the international Alumni programme (RosAlInt) was started off by the Rector of the University of Rostock Professor Wolfgang Schareck. At the workshop, former international students and researchers got to know the current alumni programmes at the departments of the University of Rostock in order to organise an interdisciplinary alumni programme for the internationals.
During the opening ceremony, the Rector emphasised the importance of the contacts made during studies for one's own career. The University of Rostock would like to support this network permanently.
In his speech, Professor Market Lommatzsch took the participants back to the history of the University of Rostock. Professor Udo Kragl followed with his speech on the development of the University of Rostock in recent years. Afterwards, students shared their experiences in Rostock. During the rest of the day, the participants could participate in various workshops or follow a panel discussion of successful international researches of the University of Rostock.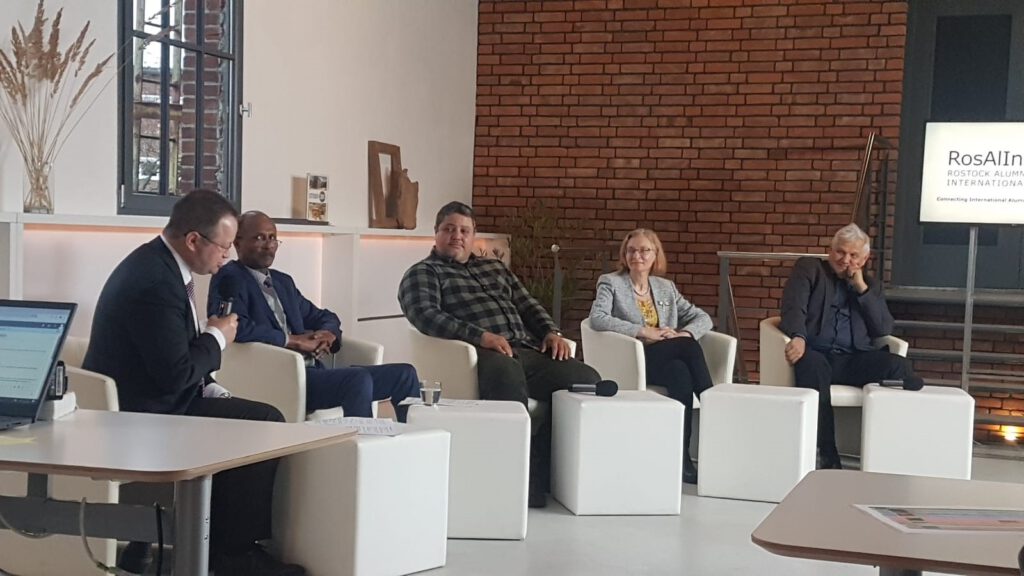 Today (25 November), the representatives of existing alumni programmes are discussing their programmes and experiences in alumni work. Afterwards, participants are invited to contribute their ideas and suggestions for the international alumni programme. Their suggestions will be collected and incorporated into a concept for the international alumni programme.
The next event on the participatory development of an international alumni programme will take place in summer 2022. Interested international alumni are invited to participate in the organisation of the programme.